Date: Monday Jan 18, 2021, 6:00 pm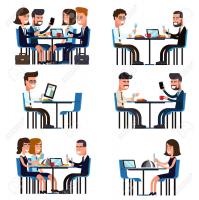 Our first meeting of 2021 will be a cluster meeting involving the Altona City Rotary Club on Monday 18 January 2021 at 6pm. Venue - TBA.
View ...
Date: Saturday May 27, 2023, 12:00 am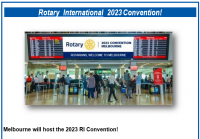 Melbourne is the host city for the 2023 Rotary International Convention, attracting over 20,000 delegates. It has been 30 years since Melbourne has hosted this international event.
The convention will take place in May 2023 using superb venues (Rod Laver Arena and the Melbourne Convention and Exhibition Centre). All activities will be within the heart of the city.
View ...